Check out our generous Sponsors and Partners that help to make BASEF possible!
Sponsors of the 2017 Fair
Each year, BASEF receives generous support from many corporations, organizations, professional associations who donate funds for the merit prizes, student activities, and fair production costs. Without these "general sponsorship" donations, the fair could not be what it is.
---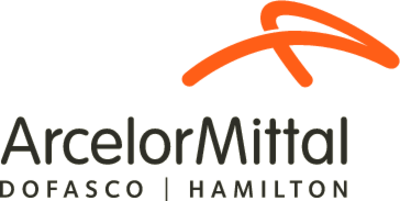 Funding for BASEF 2016 sponsored by ArcelorMittal Dofasco is provided by ArcelorMittal Dofasco's Corporate Community Investment Fund.
---
---
---
---
 

King Packaged Materials Company
King Paving and Construction Company

 
---
| | |
| --- | --- |
| | |
| | |
| | |
|   | |
| | |
| | |
---
---
Through their personal donations, many individuals support the BASEF. Together with corporate and organizational sponsorship donations, benefactor donations help to make the fair what it is. BASEF's benefactor levels celebrate famous Canadian scientist and engineers
Banting and Best ($1000+)
Sir Frederick Banting and Dr. Charles Best were the co-discovers of insulin used in the treatment of diabetes. In 1923, Dr. Banting was awarded the Nobel Prize in Medicine.
George Geczy
Mike & Sue McNally
Bondar ($500+)
Dr. Roberta Bondar was the first Canadian woman to have flown in space as an international astronaut on board the Space Shuttle Discovery. Dr. Bondar is a trained physician, scientist, astronaut and photographer.
Cathy & Steve Hayman  
Susan & Peter Olynyk                    
Polanyi ($200+)
John Charles Polanyi won the 1986 Nobel prize for chemistry for using chemiluminescence of molecules to explain energy relationships in chemical reactions.
Helen Barton
Grant Buchan-Terrell
Dan & Debbie Bowman
Roslynne & Tom Crawford
Renato & Enza De Tina
John & Eleanor O'Flynn
Dr. Nicola Simmons                                                                                             
McGill ($50+)
Elsie McGill was Canada's first woman graduate in electrical engineering. She also held a master's degree in aeronautical engineering. She is considered the first woman to be a designer of airplanes; During WW II her primary responsibility was the production of the Hawker Hurricane fighter aircraft.
Jim Casey
Jo-Anne Connery
Linda Millar
Wayne Schaeffer 
Smith (<$50)
Dr. Michael Smith won the 1993 Nobel Prize in Chemistry for discovering site-directed mutagenesis: how to make a genetic mutation precisely at a spot in a DNA molecule.